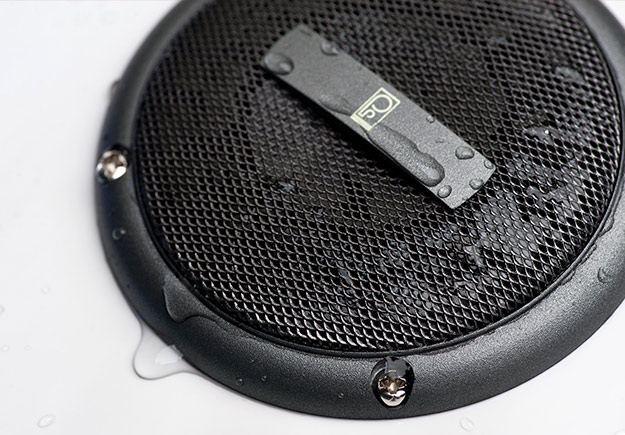 Integrated with our touch screen control panel, the Fusion Touch Sound System is an available option for any Michael Phelps Signature Swim Spa model. This system includes four interior, water resistant speakers and a subwoofer to maximize the sound quality. The Fusion Touch Sound System connects quickly and easily through the Bluetooth of your phone or other device allowing you to stream your favorite station or playlist.
Wi-Fi Module: Set the mood prior to entering your swim spa, with the right lighting, water temperature, and running massage pumps all from the convenience of your Apple® or Android® device. Remotely control the operations of your spa via an integrated Wi-Fi module that works with a Wi-Fi spa control app.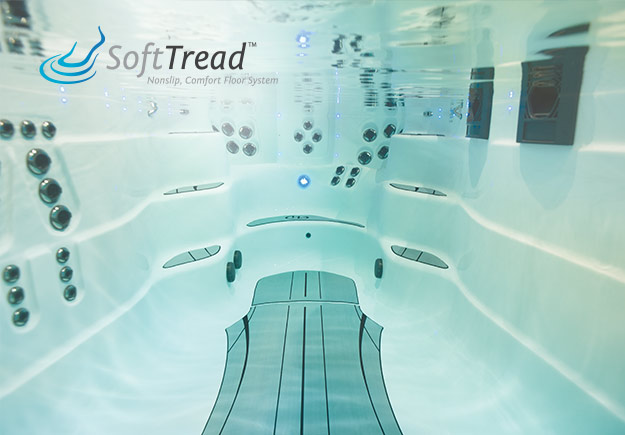 The exclusive SoftTread™ Swim Spa Floor System by SwimDek® is now available as a premium option on all Michael Phelps Signature Swim Spas to provide the ultimate in traction while using your new swim spa for any activity. Safety while using your swim spa is of the utmost importance to Master Spas and we've literally got you covered with the SoftTread™ Swim Spa Floor System.
Applied to each entry and exit step as well as the large floor area, safety and comfort are a given. The SoftTread™ Floor System grips each movement of your feet making exercises easier and more comfortable with the unique combination of traction and cushion. Experience the comfort and safety of this flooring only on a Michael Phelps Signature Swim Spa by Master Spas.
SoftTread is a trademark of Hyperform, Inc., dba SWIMDEK.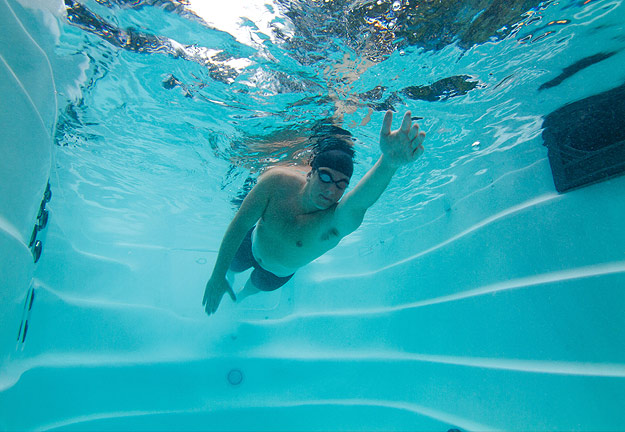 Improve your stroke with our easy-to-mount and easy-to-use Underwater Camera. It includes the cables to hook up to a monitor so your coach can give you instant feedback on what's happening underwater.